LEED Certification
We provide LEED certification for your building, community, or home. With over 15 years and over 1 million square feet of successful certified projects, we can help you meet your goals and compliance needs.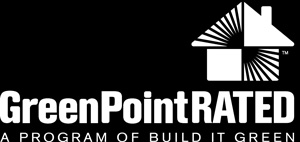 GreenPoint Rated Certification
Recognized as the mark of quality for green homes and multifamily buildings, the GreenPoint Rated certification verifies that a home was built or remodeled according to proven environmental and energy standards. Since these homes are built to last, they save you money on utilities, maintenance, and repairs. The GreenPoint Rated certification can even improve your property value at time of sale.

CALGreen Compliance
Serving both Northern and Southern California, we specialize in CALGreen and energy code compliance consulting services to meet your project goals. With over 15 years in the green building and construction industry, we are experts with CALGreen compliance from planning, permit approval, to building inspection. We provide review, training, and consulting services to local jurisdictions with new code updates, review and compliance services for design and construction teams.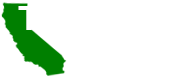 Title 24 Energy Reporting
Krantz Consultants provides Title 24 Energy Reporting for residential, multifamily, and commercial projects, in addition to the other required Green Building and Energy code compliance needs. Our clients benefit from our knowledge and real-world understanding of how the Title 24 report affects the Green Building certification, HERS testing requirements, and utility rebate funds.
We use the latest energy modeling software, EnergyPro, to ensure your energy report is accurate and optimized for energy efficiency and code compliance reporting.

Commissioning
Krantz Consultants provides commissioning services for compliance with the California Green Building code, Energy code, and LEED certification. Our focus is always on working proactively to prevent problems and implement solutions. As a result, our customers obtain buildings that operate at their peak performance, resulting in lower energy and maintenance costs, as well as more productive and healthier building environments. For projects seeking LEED® certification, we provide LEED prerequisite and LEED enhanced commissioning, as well as commissioning for state Green Building and Energy code compliance.

HERS Compliance Testing
Home Energy Rating System (HERS) is a special inspector to test and verify your building for compliance to the California Energy code, part 6 of the Building code. The HERS Rater may perform site verifications and performance testing of the building's insulation, heating, cooling, and solar systems depending on what is required from the project's energy report, also known as the Title 24 Energy report. Our HERS Raters are trained and provide not only quality assurance inspection and testing, but to help guide the contractor to meet compliance. We understand the construction process. We want to help streamline the process.
Other Services
Energy Star Certification

ENERGY STAR certified new homes are designed and built to standards well above most other homes on the market today, delivering energy efficiency savings of up to 30 percent when compared to typical new homes. A new home that has earned the ENERGY STAR label has undergone a process of inspections, testing, and verification to meet strict requirements set by the U.S. Environmental Protection Agency (EPA), delivering better quality, better comfort, and better durability.
Fortified Home Certification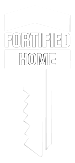 The FORTIFIED for Safer Living® program's standards are designed to increase a new home's resistance to whatever natural hazards threaten the area where the house is located, including flooding, earthquake, fire, and hail damage.